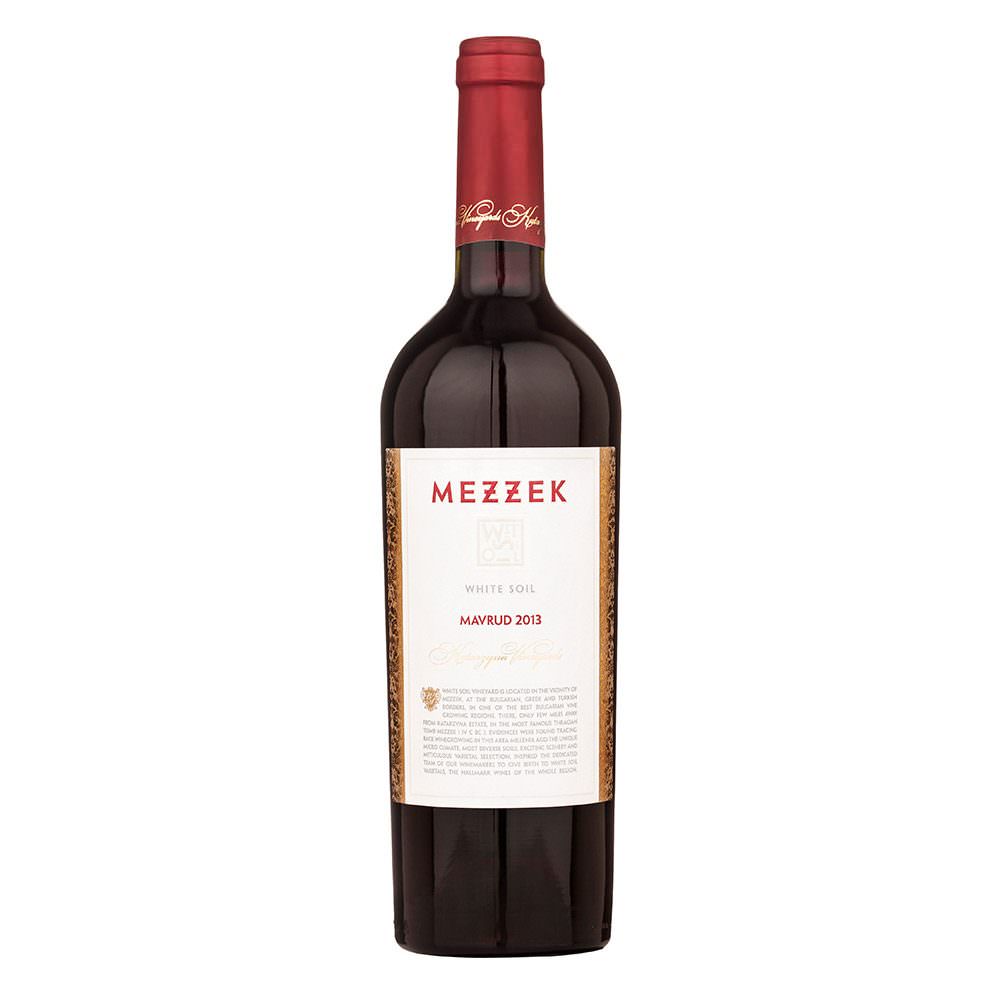 Mezzek . Mavrud
Mavrud – King of Bulgarian wines. Endemic ancient Thracian lowland variety. Noble dry wine, one of the oldest wine varieties ever. The favorite wine of the ancient Thracians – the ancestors of today's Bulgarians who drank it during the ceremonies in honor of their deities, especially the god Zagre.
The wine has a deep red color with black shades (hence the name of the variety, based on the Greek word μαύρος = black). His exquisite rich aroma and dense and strong flavor, full of Thracian sunshine on a hot plain, make him a festive occasion. It is also suitable for archiving.
In the Mezzek White Soil line, named both by the significant Thracian tomb of southeastern Bulgaria and by the specific whiteness of the land on which the vineyards of the winery are located, we bring you Mavrud with the scent of red forest fruits, pepper and the prevailing noble touch of tobacco. The wine has a finely grained character and a velvety taste of chocolate, vanilla. It is very well seasoned with oak. Alcohol content 14.5% vol.
Winery: Katarina Estate
Size: 0,75 l