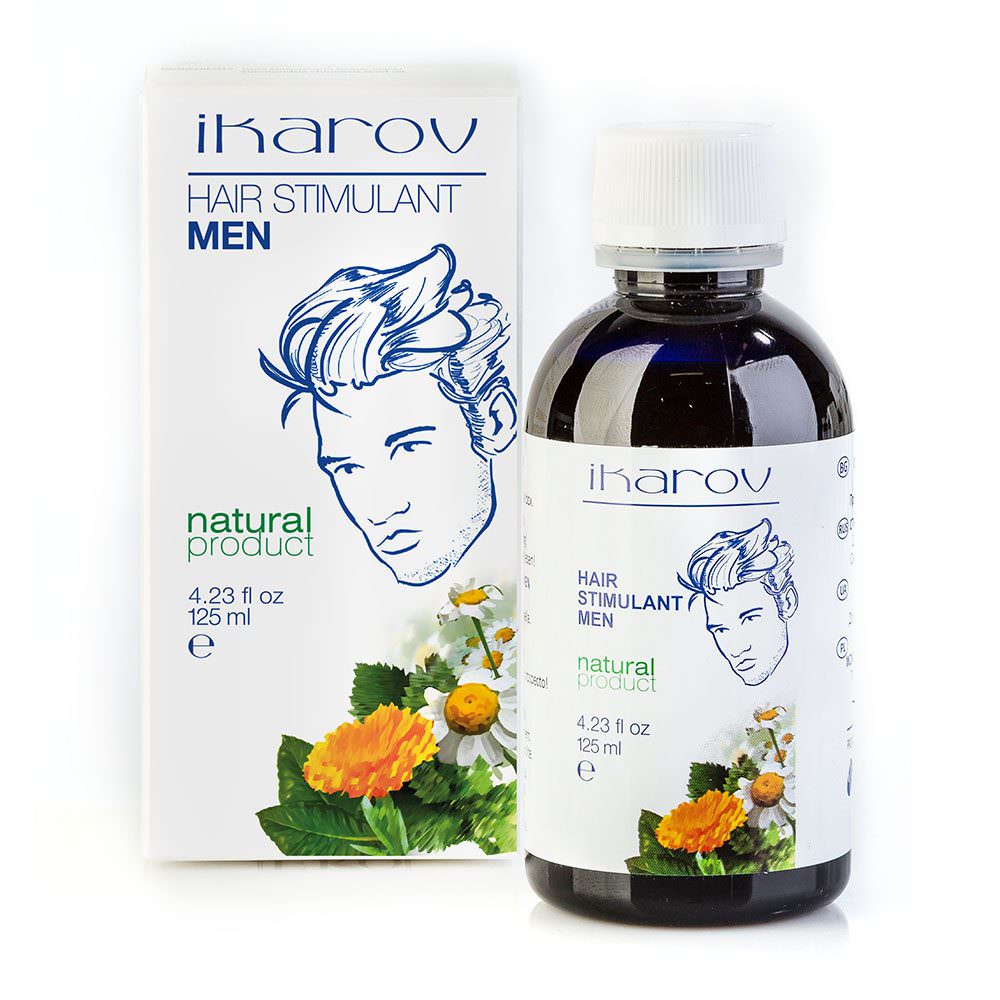 Ikarov Hair stimulant Men 125 ml
Highly absorbable form of Vit. PP with proven action –activatesmicro-circulation and speeds up the vital processes.
Tobacco absolute – the most valuableand useful part extracted from the tobacco plant.
Essential oil blend of rosemary, sage and lavender, dissolved in almond oil.
It nourishes the hair roots and stimulates its growth. Rub into the hair roots at least 30 min before washing.
Volume: 125 ml
Brand: Ikarov